Allies: LAD
Locations and troops
Locations: Russia,Odessa, Italy and Japan.
Troops: Stealth troops, Assault troops and Heavy troops
 Desc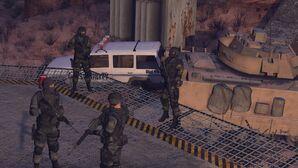 No one knew where the Kabas Pmc originated from. Some call them an upstart organization that will die out quickly.
The standard troops has gotten a nickname of being called kebab soldiers being a joke of their name. Most of the soldiers have familys and is working as mercenarys or as deserters, to provide food and shelter for their family, although the average lifespan of a Kabas soldier is 3 days after deployment says the so called Lord of truth.

The Kabas pmc is currently deployed in russia to  sabotage the Tbonian republic in anyway possible, even if it includes killing innocent civilians in the progress.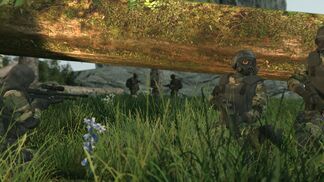 Ad blocker interference detected!
Wikia is a free-to-use site that makes money from advertising. We have a modified experience for viewers using ad blockers

Wikia is not accessible if you've made further modifications. Remove the custom ad blocker rule(s) and the page will load as expected.