Hello and welcome to this page on how to set up your Faction Wikia Page.
Usually the first step is making the article with your faction's name, but this first step will be setting up an info box.

After clicking on 'Infobox' in the 'Insert' tab, it should look like this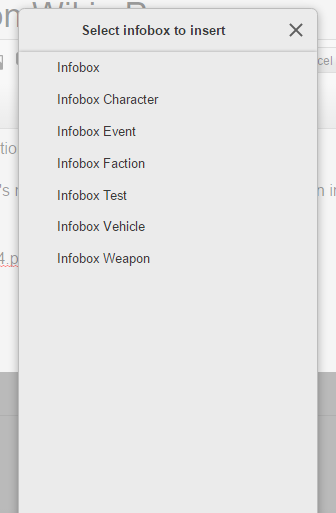 Here you will select the type of infobox you want to set up, they differ to various degrees but let's pick the 'Infobox Faction' option.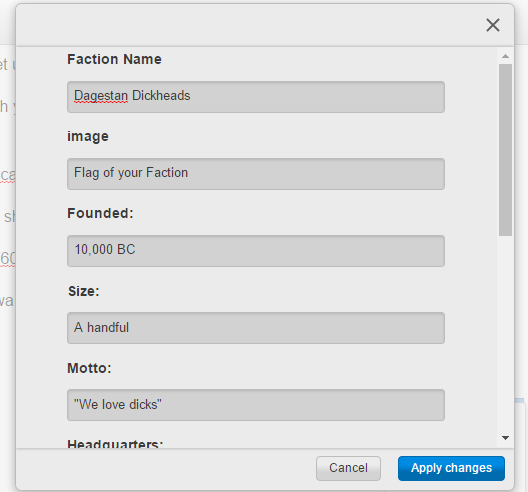 This should pop up, you just fill it out and the 'Flag' option is where you insert a link to your uploaded image of a flag, I filled it out just now to show you.
Headings are pretty cool too, they divide your wikia page into sections for easy reading.
This is where you would fill out the information of your faction. If you have trouble then feel free to look at the other faction pages for good examples on how to properly set up a wikia page.
Ad blocker interference detected!
Wikia is a free-to-use site that makes money from advertising. We have a modified experience for viewers using ad blockers

Wikia is not accessible if you've made further modifications. Remove the custom ad blocker rule(s) and the page will load as expected.