The Fallnakrigaresö are an archipelago off the western coast of Norway. They are a province, county and municipality of Sweden. The archipelago is made up of the two large islands of Norra Erikslund, Söda Erikslund as well as the smaller Broken Islands to the west, Modö and Stoltö to the south and some 20 plus smaller islands. The population is 50,148 of which about 21,700 live in Njordhafen, the main town. The islands of Norra Erikslund, Söda Erikslund and the other areas of the province of Fallnakrigaresö make up less than one percent of Sweden's total land area.
The island's main sources of income are fishing, lumber production and some agriculture along with a small tourism industry, archaeological surveyance. There is little heavy industry on the islands as the remote location of the province make shipping expensive. From a military viewpoint, it occupies a strategic location in the North Sea and lies with the Arctic Circle.
History
Geography
Fallnakrigaeso is located along the western coast of the Scandinavian peninsula in Northern Norway. The archipelago is located roughly 46.2km South of Røst, Norway and is within the Arctic Circle. The bulk of the landmass is divided between Norra Erikslund and Söda Erikslund which have differing elevations. Norra is mountainous and has a rugged coastline, with many fjords in contrast to Söda which has many steep mountains near the sea which open up into open valleys, gentle slopes and large amounts of lowland area inbetween. There is a stretch of the North Sea that seperates the island group from the mainland called Tyst Öresund "the quiet sound" which in harsher winters can freeze over completely as the area is known for trapping sea ice. The continental shelf ends west of the islands.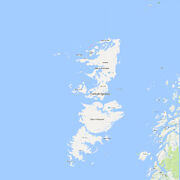 Climate
Climate date for Norra and Söda (previous 10 years)
Month
Jan
Feb
Mar
Apr
May
Jun
Jul
Aug
Sep
Oct
Nov
Dec
Yearly
Average high °C (°F)

2

(36)

1

(34)

2

(36)

6

(43)

10

(50)

13

(55)

16

(61)

15

(59)

12

(54)

8

(46)

5

(41)

3

(37)

7.8

(46)

Average low °C (°F)

-1

(30)

-2

(28)

-2

(28)

2

(36)

6

(43)

9

(48)

12

(54)

11

(52)

8

(46)

5

(41)

2

(36)

0

(32)

4.2

(39.5)
Economy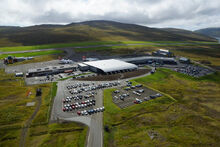 Ad blocker interference detected!
Wikia is a free-to-use site that makes money from advertising. We have a modified experience for viewers using ad blockers

Wikia is not accessible if you've made further modifications. Remove the custom ad blocker rule(s) and the page will load as expected.